!- This puts in the background pattern and establishes the colors -> <!-for Text, Hot-Links and Visited-Links->


Lions
Recycle
For Sight
Drop-off box in a breakroom at Telos Corporation here in Lawton.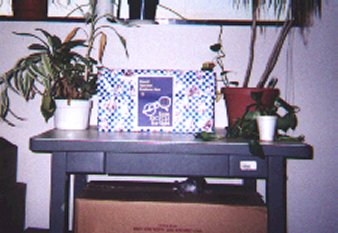 LIONS RECYCLE FOR SIGHT - Telos associates and sub-contractor employees have donated used glasses to our club for several years. Many other individuals and businesses in Lawton also donate used glasses to the club.



The used eye glasses are cleaned, sorted by prescription, and given to those in the community who cannot afford them. Last year alone, the club collected over 1,000 pairs of eyeglasses to be recycled.