!- This puts in the background pattern and establishes the colors -> <!-for Text, Hot-Links and Visited-Links->
Programs
Lion Bob Hughes
Programs Chairman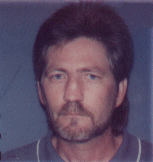 Guest speaker Jan Stratton of Channel 7 TV News
Receiving a Certificate of Appreciation
from Immediate Past President
Ron Brown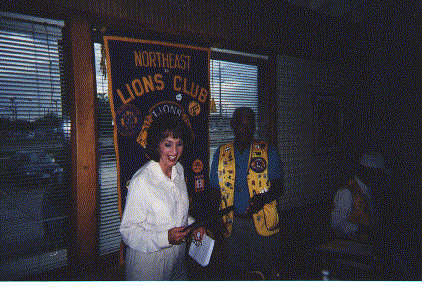 Lion Bob Hughes is the Program's Chairman. The purpose of the Program's Committee is to invite interesting and informative guest speakers to club meetings.
The club enjoys a variety of guest speakers, which has included the President of Cameron University; The Sergeant Major of the Field Artillery and Ft. Sill;
Lawton Public School Educators; local Law Enforcement officials; Civil Air Patrol personnel; local News Anchor Jan Stratton; Kung Fu Master Dave Scott and many others.